report
report
Hacking Reality by Scott Burnham
On how influences from the virtual world manifest themselves on the street.
Here you read what writer and curator Scott Burnham presented during Club Real #2: his own take on the theme 'Checking Reality' with 'Hacking Reality'. He showed how the influence of online culture and open-source approaches is transforming the physical world in innovative ways.
Here you read his story on the based on his interesting quotes.
Hacking Reality: hacking the city
What happens when gaming freaks and computer geeks leave their computer screens and decide to hack the city?
The Graffiti Research Lab describes city hacking in the following way: "Hackers treat software the same way that graffiti writers and street artists treat the city – they look for the systems, identify them, and then flip them to tell a story the city didn't intend to tell."
Computer programming codes on street furniture and internet icons on walls. This digital language is now introduced as street language and used for urban interventions.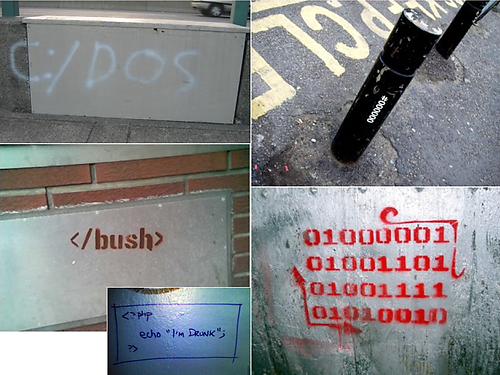 Geek graffiti
Other computer related influences become very tangible when integrated in the daily reality of the city. This results in a new form of interactivity: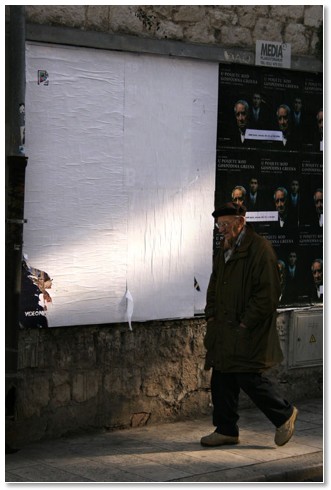 Picture no longer available
Burnham: "This poster makes that we can start to interact with a wall. This sign brings animated life to a brick wall. Like the city is expected to do something out of itself."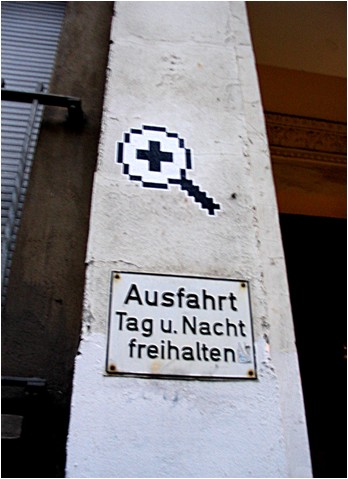 Picture not found
"Or what about these Super Mario question mark boxes hanging in the street. I want to jump up and bump my head against it: will a mushroom pop out or will I get some super powers?"

Super Mario game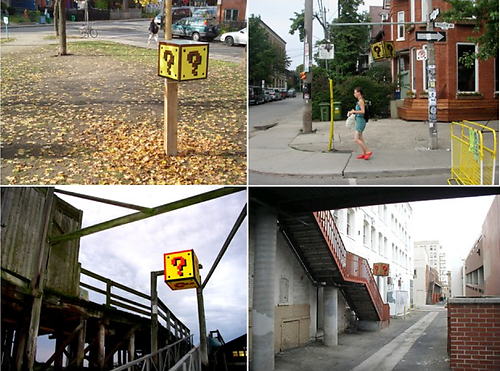 Super Mario Bros
Tags – words with which you label online articles, pictures and films to state their subject and to make it easy to locate them in websites and for Google – are another appearance that formerly only existed in the digital surroundings of a computer.
No longer though.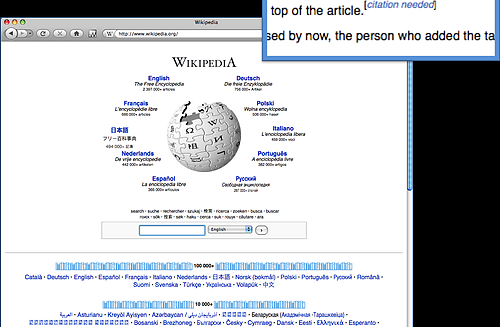 Wikipedia
Burnham explains: "When you upload a new article on Wikipedia you have to verify the statements you make. When you write 'this is the most incredible man in the world', Wikipedia will ask you for foundations that prove this by stating [citation needed]. Something I have started to run into in the street - mostly on billboards and advertisements."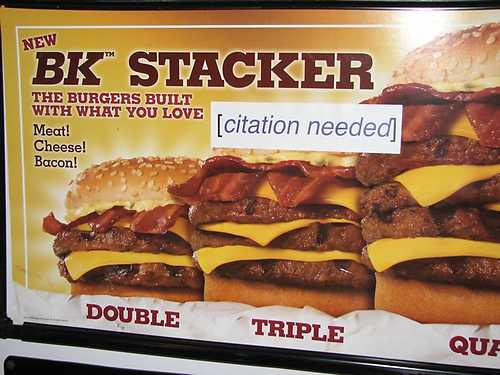 Citation needed for burger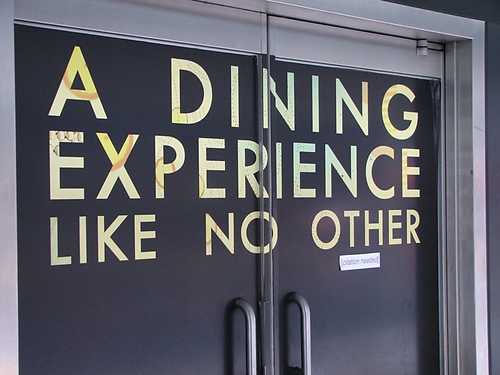 Citation needed for dining out
Also street furniture is no longer safe. Burnham: "Software hacking methods now also transform the streets: instructions how to hack road signs are shared on the internet."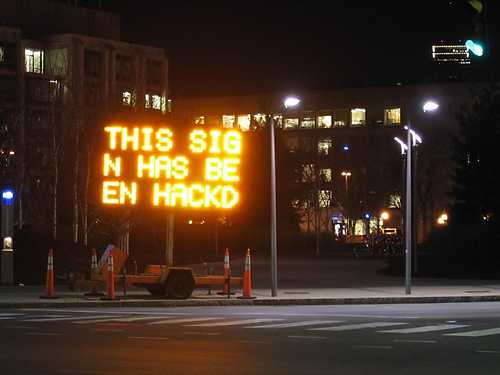 Hacked sign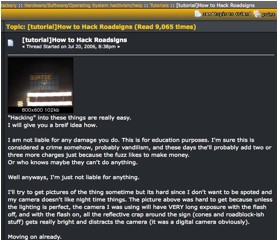 Hack instructable
Hacking the city comes with its own aesthetics: take a beamer outside and change a badly lit building into interactive architecture and with the help of a DIY pixelator you change advertisement video screens in the street into public art pieces.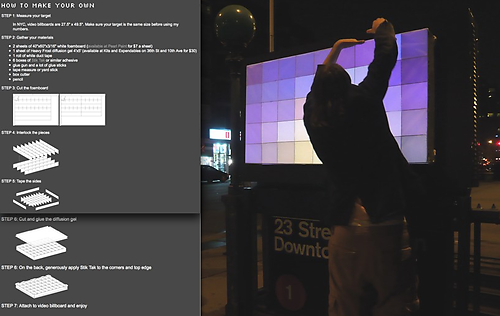 DIY pixelator
The principal of hacking has now also reached the music industry. Burnham accentuates once more: "Taking systems that already exist and trying to find the easiest way in, to create the biggest output effect, that is hacking."
Every street in the center of London is kitted out with surveillance cameras, or CCTV as it is called. Some say that at some intersections in the center of town you are registered by three different cameras at the time.
It is possible to request this recorded material: when you let the city council know at what time you were at which point, together with some of your physical characteristics, they are obliged to supply you with the requested film.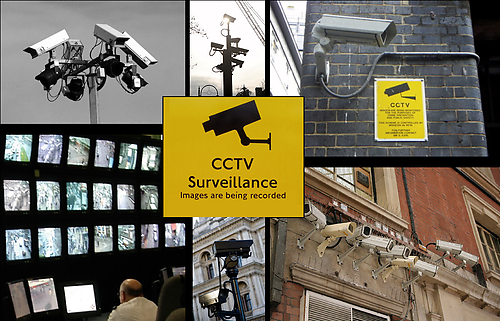 CCTV
The British band The Get Out Clause has got this into their heads and hacked the CCTV system. Result: a video clip for which an expensive camera crew wasn't necessary. They played their music on street corners and in the middle of the road in good sight of the CCTV cameras. Afterwards they requested the film material at the council: all there was left to do was some editing and a video clip was born. You see the result here.
The majority of Burnham's work as a creative director, curator, writer and instructor revolves around exploring the innovation, design and creativity originating outside traditional practices and channels.
For him, the edges of contemporary culture, the margins of the city and the open-source community represent an infinitely rich pool of experimentation, innovation and ideas. Those urban edges and alleyways, the late-night coffeeshops, the DIY designers and the wi-fi warriors: they are the destinations of his travels all over the world. He sees them as laboratories, independent R&D units, and workshops for the next generation of ideas. And ideas are Burnham's medium.
Sometimes these ideas are manifest in large-scale exhibitions, but what Burnham loves most is to play with new ideas, which he does in his lectures, like he did for Checking Reality.
In 2005 Scott Burnham was ranked as one of the 100 most influential people in the UK. He is currently creative director for the 2009 Montreal Biennale and the concept creator and curator of Droog Design's Urban Play project.
www.scottburnham.com