for sale
for sale
Hacking IKEA catalogue
No longer available
November 2008, Hacking IKEA travelled to Seoul in South Korea. There it was part of the Design MADE manifestation revolving around the theme Saving by Design. The Korea Design Foundation published a catalogue to accompany the event which includes an extensive report of Hacking IKEA.

Design MADE is a yearly recurring design event, which, for this edition, was given the theme Saving by Design. The aim: sharing know-how on how designers can save at a time of global financial recession.
Adding value to everyday objects is such a way to save products by means of design. When things that fail to attract interest or that look too ordinary are re-designed in an animated way, we will handle them differently. For the Super Common exhibition Korean designers got to work with this idea.
The same idea also counts for Hacking IKEA. By hacking IKEA products, old BILLYs and LAMPANs are saved from the rubbish dump, while the personal touch adds a special value.
The catalogue doesn't only show the hacks that were previously exhibited at Platform21, it also documents the hacks that were made by Korean designers in assignment of the Korea Design Foundation.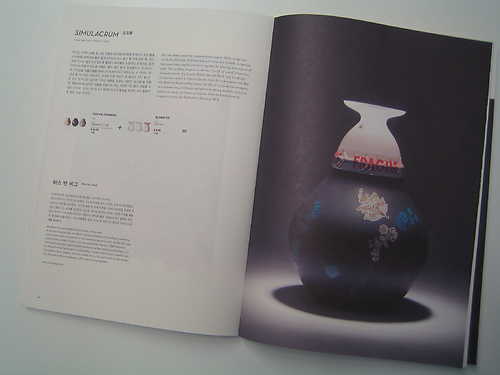 Saving by Design catalogus
In the chapter Super Function mono-fuction is not good enough. Adding more than one function to a product improves the efficiency of a space. The chapter Super Use is entirely devoted to environmentally friendly designs, while another focuses on the design history of shoe brand Camper. The entries to a design contest amongst Korean design students are listed in a separate chapter.
Besides a beautiful documentation of Hacking IKEA, this catalogue also offers an interesting view on the contemporary design scene of South Korea.
The catalogue, available as hardback, is written in both English and Korean, has 152 pages and costs €15,- (excl. mailing costs).
The catalogue is momentarily sold out and can't be ordered via our website.